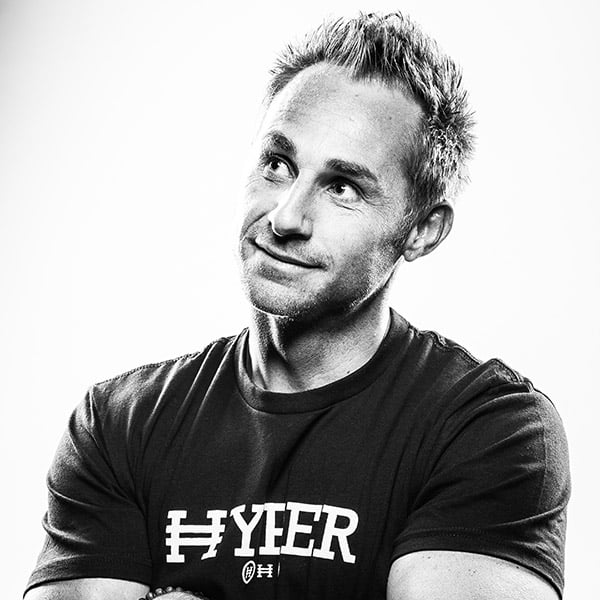 Hey, thanks for stopping by. I train and teach martial arts, write, produce, shoot projects, design, draw, spin music and have contests with my friends to see who is working from the coolest coffee shops.
I enjoy adventure traveling, snowboarding, writing, bike riding, martial arts training, teaching inspirational seminars around the world and spending time with my beautiful family.
My life mission is to reach out to teach and inspire as many people as possible. I specialize in creating martial arts athletes, dynamic instructors, and successful martial arts business owners. I have worked with over 150,000 people across the globe during the last 20 years and love it!
The Start
My journey in life started in Lansing, Michigan but I quickly headed to California for the beach vibes, warm weather, and good times. I grew up in southern California skateboarding, racing cars with my Dad's family business, and attending private schools. At 13, I started martial arts training after watching the Karate Kid. I always enjoyed sports but karate became my passion and I started competing. I lost a lot of tournaments but eventually figured out how to win. My instructor at the time, Jason Frank, who later became a famous Power Ranger, asked me to start teaching with him. Teaching took my purpose in life to a new level. Martial arts training, teaching, and competing were my high school life.
The Learning Years
For 10 years I trained hard, competed in over 100 tournaments, taught classes, and ran Red Dragon Karate with my Instructor Chris Casamassa who became well known for playing Scorpion in the movie Mortal Kombat. This 10-year span was an incredible learning experience and I bought my first martial arts school. I enjoyed the experience of building it from 150 members to 500 members in a few years and creating a powerful team of instructors and black belts. I began speaking at martial arts conventions, teaching instructor courses, engineering curriculum, and helping schools thrive.
My Life Shift
Two young boys taught me two really important lessons in life. A student of mine who was 5 years old developed a brain tumor and was given 3 months to live. His dream before he passed was to spend the rest of his life with his grandma and grandpa and he wanted to get his black belt and meet Mickey Mouse. This showed me the power of influence. We created a fundraiser for him and I copied the Gyle kick (gainer flash) from the video game street fighter to break a board for this event. We raised $50K, sent him to Disneyland and I promoted him to black belt. The second boy lived across the street from me and he took his life after writing a note stating that no one cared about him. This really upset me and I decided to do everything in my power to reach, teach and inspire every kid possible. These events motivated me to be better, train harder, and taught me to have a purpose in life. Whatever talents I learn and earn, I use to create the most positive outcome possible.
The Inspirational Years
Everything I have ever given to others has come back to me 10-times. I was featured in many magazines and was asked to host a martial arts TV show for Discovery Channel. For many years I traveled and filmed our shows, learned from martial arts masters, did PR tours, and taught seminars. The fire to travel hard was ignited in me and I love visiting different cultures and learning from everyone. These experiences were incredible and I met so many amazing people and friends along the dirt roads.
After seeing how big the martial arts is and how much it helps people from a global perspective, I decided to create Millennium Training, an online learning system for instructors and martial arts school owners. This helps them learn how to teach more effectively, create dynamic instructors, design a successful curriculum, and how to fill their schools with students anytime, anywhere. All the best tools, seminars, and training sessions are easily available to learn from. We have taken the best of the best information to help schools easily thrive with success.
With the success of MT, I created Hyper to help inspire the world to be martial arts athletes. It's a youth-based end consumer movement and the curriculum is created by today's top pro athletes. We have teamed up with the top athletes, instructors, and schools to build an army of martial artists in every community. There are over 50,000 athletes training in our locations every week.
What Now
This is the quick "good times" highlight of my life, but trust me I have more losses than wins and have hit the ground hard many times. We can save those fun stories for another day.
Today, I train as much as possible, shoot new video projects, create new products, work with our designers and pro athletes, ride my beach cruiser through Huntington Beach, attend our Hyper pro camps & competition games, do seminars, take seminars and spend time with my friends and beautiful family.
I am so thankful and proud to be a part of so many peoples' lives and to team up with them in our short journey through this amazing life. I want every person to exceed their life expectations, have fun, and live their destiny.
Playlist of videos and events I have worked on and produced.

Roland Osborne Interview - Martial Arts Athlete - Motivational Speaker - Author and Producer

Hyper Pro Training - Train with Martial Arts Athletes Worldwide

Hyper Fight Club - Learn Martial Arts - Sport and Combat Training Classes
Here is what I'm up to on some popular Social Networks.
LET'S DO A SEMINAR, EVENT
OR PROJECT TOGETHER!
Submit your contact details and I will personally respond to your inquiry as soon as possible.
Hyper Martial Arts is a movement to inspire martial arts athletes worldwide.

You change your community. Together we will change the world.